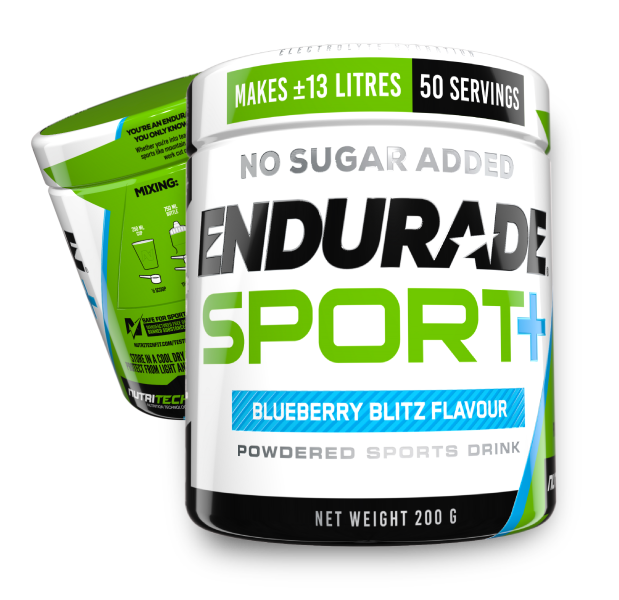 YOU'RE AN ENDURADE KINDA ATHLETE, WHICH MEANS YOU ONLY KNOW ONE SPEED AND THAT'S FLAT OUT!
Whether you're into team sports like football, rugby and cricket, or individual sports like mountain biking, road cycling and trail running, you've got your work cut out for you and that's where SPORT+ steps in.
OPTIMAL HYDRATION
electrolytes are tiny electronically charged particles that are lost via sweat during exercise. The four main electrolytes that play vital roles in hydration and exercise performance are: Sodium, potassium, magnesium and calcium.
• Sodium: Mainaints fluids balance
• Potassiium: Prevents muscle cramps
• Magnesium: Relaxes muscles
• Calcium: Required for muscle function
• Phosphorus: Assists oxygen delivery to muscles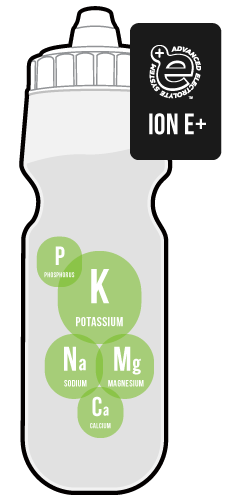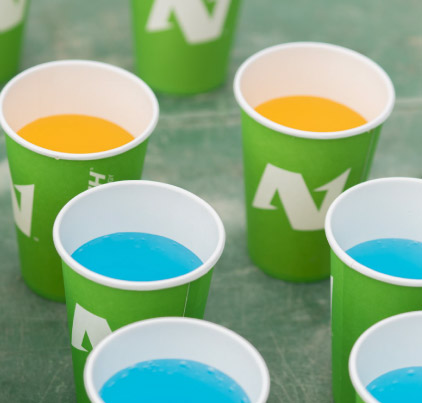 MIXING INSTRUCTIONS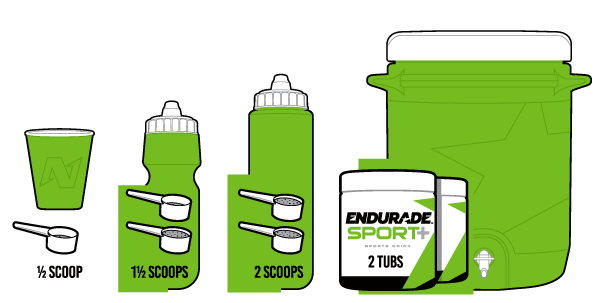 THE ANSWERS

FREQUENTLY ASKED QUESTIONS

WHAT IS SPORT+?

Great tasting and sugar free, ENDURADE SPORT+ is an electrolyte hydration sports drink, low in calories and enjoyed during exercise and throughout the day.

WHAT ARE ELECTROLYTES?

ELECTROLYES

ION E + is the advanced ENDURADE electrolyte formula our sports focused team has included into ENDURADE SPORT. Electrolytes are are electronically charged particles that are lost through sweat: Sodium, Potassium, Calcium, Magnesium and Phosphorus.

Sodium: maintains fluid balance, blood pressure and increases fluid absorption and retention
Potassium: prevents muscle cramps and helps regulate heart rate
Magnesium: relaxes muscles and fights inflammation
Calcium: prevents muscle cramps and required for normal muscle function
Phosphorus: maintains and repairs muscle tissue and improves endurance performance