ZERO SUGAR HIGH IN PROTEIN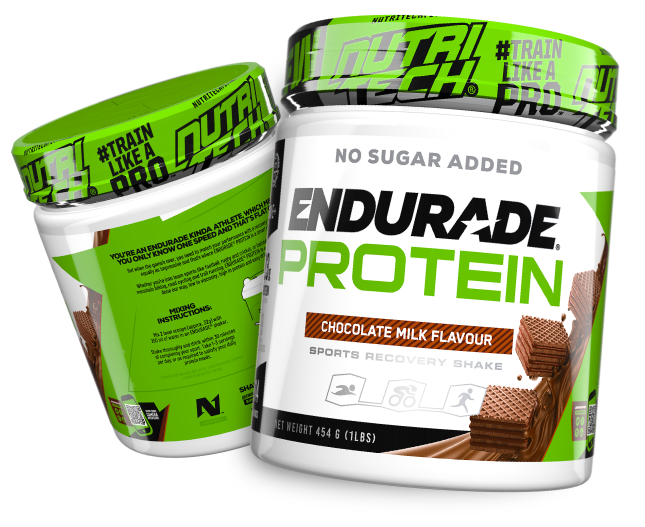 YOU'RE AN ENDURADE KINDA ATHLETE, WHICH MEANS YOU ONLY KNOW ONE SPEED AND THAT'S FLAT OUT!
But when the game's over, you need to match your performance with a recovery drink that's equally as impressive and that's where ENDURADE® PROTEIN is a smart choice.
Whether you're into team sports like football, rugby and cricket, or individual sports like mountain biking, road cycling and trail running, ENDURADE® PROTEIN is a chocolate shake done our way, low in viscosity, high in protein and easy drinking.
MIXING INSTRUCTIONS

Mix 2 level scoops (approx. 32g) with 250 ml of water in an ENDURADE® shaker. Shake thoroughly and drink within 30 minutes of completing your sport. Take 1-3 servings per day, or as required to satisfy your daily protein needs.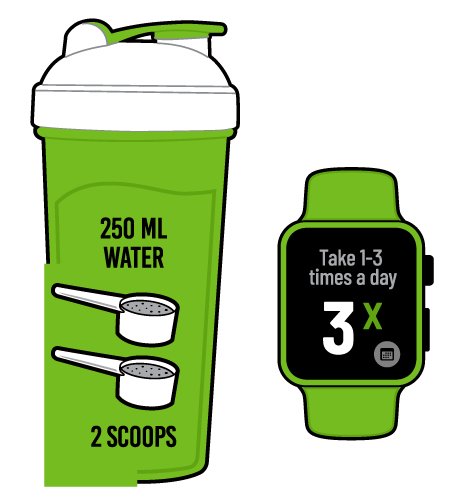 THE ANSWERS

FREQUENTLY ASKED QUESTIONS

WHY DO I TAKE?

When the game's over, you need to match your performance with a recovery drink that's equally as impressive and that's where ENDURADE® PROTEIN is a smart choice.

Whether you're into team sports like football, rugby and cricket, or individual sports like mountain biking, road cycling and trail running, ENDURADE® PROTEIN is a chocolate shake done our way, low in viscosity, high in protein and easy drinking.

KEY POINTS?

SUGAR FREE

GREAT TASTING

23g PROTEIN

9 ESSENTIAL AMINO ACIDS