ENDURANCE DRINK
In the world of endurance sports, athletes require an effective and complete form of replenishing spent electrolytes, fuelling tired muscles, restoring muscle glycogen stores and delaying the onset of muscle fatigue. Formulated with this in mind, ENDURADE™ 2HRS+ combines a 3:1 carbohydrate to protein ratio with added electrolytes and an amino acid blend to assist in delivering and sustaining consistent energy levels, increasing Nitric Oxide (N.O.) generation and helping meet the needs of athletes competing in multi-hour to multi-day events.
CARBOHYDRATES
Studies show ingesting carbohydrates during periods of prolonged exercise help to fuel muscles, improve or sustain athletic performance and have the beneficial effects of high muscle glycogen when the body's natural stores become depleted. Maltodextrin is a complex carbohydrate with a high glycaemic index, ensuring rapid metabolism.
PROTEIN
Research shows ingesting protein with your carbohydrate source is important during times of prolonged exercise, or the body starts to digest muscle tissue for energy. Whey protein has the highest biological value and amino acid level of all proteins in nature, it also has the highest rate of nitrogen retention and has been shown to assist in increasing athletic performance.
THE LOWDOWN
ELECTROLYTES
ELECTROLYTES have been shown to regulate energy and balance pH levels in the body. Electrolytes are lost through perspiration.
AMINO ACIDS (BCAAS)

Branched Chain Amino Acids can assist in muscle maintenance, repair, lean muscle building and are the most used supplement for increased athletic performance and endurance.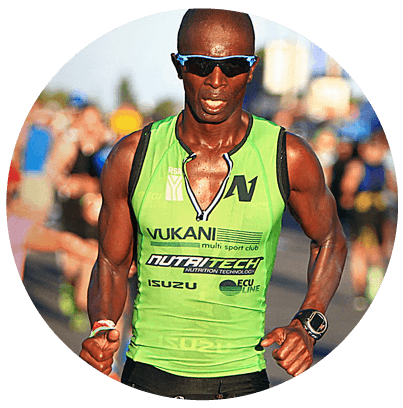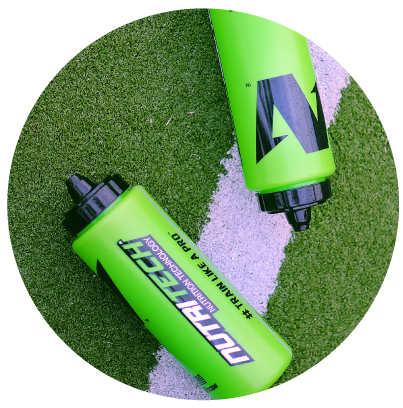 HOW TO TAKE
Mix 1-2 scoops (±30-60g) with 700ml of water (room temperature). Shake thoroughly and drink immediately and/or 1 bottle hourly during exercise.
* Can be used intermittently with ENDURADE™ SPRINT for variety and a boost of caffeine.
* Consume a serving of ENDURADE™ RECOVERY MILK directly after training or competition for rehydration and recovery.
Mix 1-2 Scoops
with 700ml of water
Drink immediately and/or
1 bottle hourly during exercise.
SUGGESTED DOSAGE TABLE:
| | | | | |
| --- | --- | --- | --- | --- |
| BODY WEIGHT | Up to 56kg | 56 – 70kg | 70 – 86kg | 86kg+ |
| SCOOPS PER HR | Up to 1 Scoop/hr | 1 ¼ Scoops/hr | 1 ½ Scoops/hr | 2 Scoops/hr |
| CALORIES | approx. 106 calories | approx. 133 calories | approx. 159 calories | approx. 212 calories |
*These are estimated dosages. An athlete should determine their personal optimal dose under a variety of conditions during training sessions.
FREQUENTLY ASKED QUESTIONS
WHEN DO I TAKE?
Anytime of the day.
Before & during long multi-hour and multi-day events.
Before & during multi-hour and endurance training sessions.
HOW DO I TAKE?
2 scoops with 700ml water or as below.
BODY WEIGHT:
Up to 56kg
56 – 70kg
70 – 86kg
86kg+
SCOOPS/HR:
Up to 1 Scoop/hr
1 ¼ Scoops/hr
1 ½ Scoops/hr
2 Scoops/hr